Tired of your city and want to move? Do you want to live in Kaduna city or are you a serving corps member and have been posted to Kaduna? Here's what it will cost you to change addresses. Don't be scared, Kaduna is a great bargain. The city is real value for money as you don't have to break a neck to have a decent life.
According to Numbeo, the cost of living in Nigeria is relatively low compared to other countries however, when it comes to rent, it is not as low as other indexes. Here's the range you should look at if you're looking to live in Kaduna.
These costs are the average costs however, if you have a high taste, you would find out that it certainly costs more than the price you'll see in the various tables below.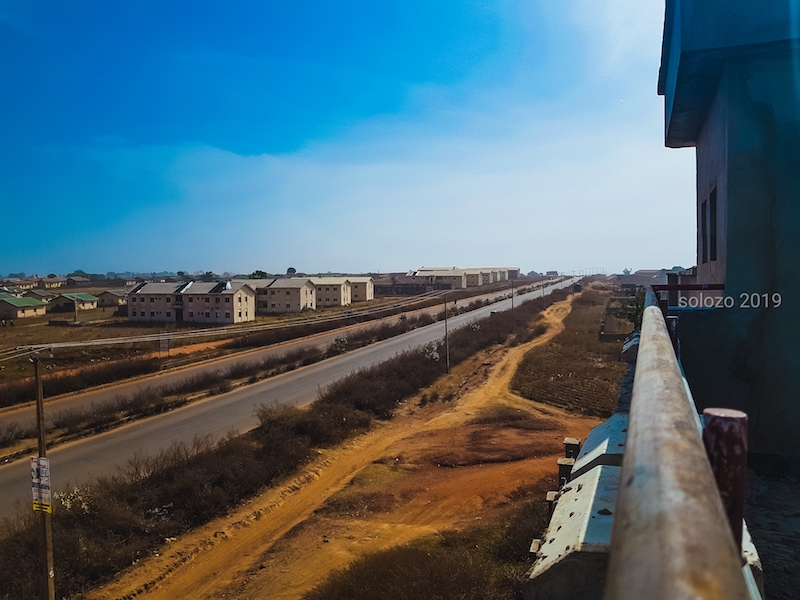 On Accomodation
Except you live with family or a friend, the bulk of your expenses always goes to accommodation. This is because you're required to pay a year's rent upfront. The prices you'll see below are rent costs for a year.
I'm going to say once again that these are the average costs. If you want something nicer in areas like Malali, Ungwan Rimi, some parts of Barnawa and even newly built areas like Millennium City, it will cost you more. There are 3-bedroom apartments that go as high as N1,300,000 in these areas.
For clarity, a self-contained apartment means a room which combines a toilet, kitchen and bedroom.
| | |
| --- | --- |
| Self -contained in city centre | N250,000 |
| Self-contained outside city centre | N100,000 |
| 2 bedroom in city centre | N400,000 |
| 2 bedroom outside the city centre | N200,000 |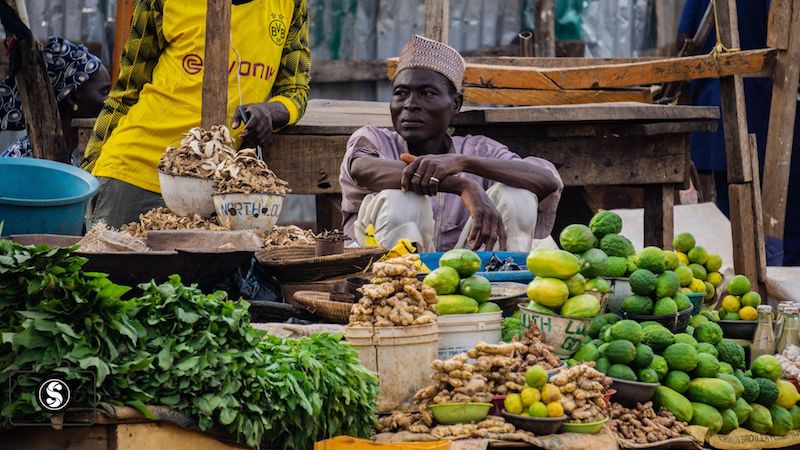 Markets
It is pretty tricky estimating the price of foodstuff because we really don't measure anything. Except the mudu for grains and kg for meat, every other thing is measured with our eyes.
Price of foodstuff in Nigeria fluctuates like cryptocurrency. 2kg (white plastic container above) of tomatoes can sell for as low as N250 in season and as high as N1300 out of season. There's an abundance of fruits from pineapples, apples, grapes, watermelon, oranges and so much more available all year round. Here's the average cost of food items.
| | |
| --- | --- |
| Rubber of tomatoes (2kg custard rubber) | N600 |
| Loaf of fresh white bread (sliced) | N400 |
| Eggs (a crate) | N950 |
| Chicken breast | N1000 |
| Frozen chicken (1kg) | N1400 |
| Onion (1kg) | N300 |
| Lettuce (1 head) | N100 |
| Beef (1kg) | N1300 |
| Water (sachet water bag) | N80 |
| Water (plastic refill) | N350 |
| Bananas (1kg) | N350 |
| Dodo/Plantain (4 pieces) | N250 |
Transportation
Whether it is to the train station or airport, movement in Kaduna is quite cheap compared to other major cities in the country. The only major city which can give Kaduna a run for its money in terms of transportation is Kano. Here's the average cost of transportation. Bikes/Motorcycles are available in Kaduna but restricted in major roads.
| | |
| --- | --- |
| Keke 1km (shared) | N50 |
| Keke 5km (shared) | N200 |
| Keke 5km (solo/drop) | N500 |
| Taxi drop | > N700 |
| Taxi to airport | N3000 |
| Taxi to train station | N2500 |
| Bus 5km | N120 |
Sports and Leisure
The leisure and entertainment scene in Kaduna is really picking up. 2018 saw a whole lot of activities happening all over the state from Kafanchan to Zaria and we shared most of the happenings for December.
| | |
| --- | --- |
| Gym membership | N8,000 |
| Movie viewing | N1500 |
| Outdoor events, funfairs, barbecues etc | N1500 |
| Concerts | N3700 |
Restaurants and Food
The fine dining scene in Kaduna is picking up however, we've noticed a trend in Kaduna. We recently took a survey of food and drinks vendors in Kaduna and realised that over 58% have no physical space. They work from home and do mainly deliveries. Despite this, the past 2 years have seen over 23 spots pop up around the city.
This means that you can still get pretty decent bargains on food, snacks and drinks because there is a reduced cost of production.
| | |
| --- | --- |
| Fast food eatery (rice, beef and a drink) | N800 |
| Local eatery (rice, beef and a drink) | N500 |
| Shawarma | N800 |
| Meal for 2 at mid-range restaurant (3 course meal) | N10,000 |
| Domestic beer | 300 |
| Imported beer | 500 |
| Pizza (medium) | 3500 |
| Smoothies | N800 |
Like I started off, these are average costs. You'll be able to find prices less than what is shared and also prices which are more than what you see listed. Kaduna is a great city to live in although some facilities are missing, it still works.
Is there any category you think I missed out? Do you think something should be added?